Custom Artwork Heat Transfer Simple. Painless. Straightforward.

Step 1:Submit Your Request Upload your design or describe your needs, choose and answer a few simple questions about your design using our online design tool.

Step 2:Design and Production Our designer will recreate your design for you to approve before production. We will start production immediately after payment is made.

Step 3:Collect Your Order After inspection of every single item, we will ship and provide tracking number for you to track. All of our designs come with our 100% satisfaction guarantee.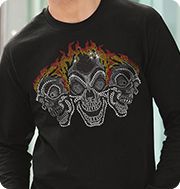 Hot-fix Heat Transfer Includes: Rhinestone, Rhinestud, Nailhead, and C-Sequin.
Different materials give you different visual effects. Do you want to shine in the crowd? Hot-fix transfer with a shiny bright can show your distinctive temperament.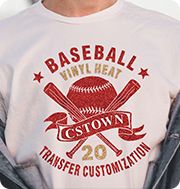 Vinyl Heat Transfer Includes: Glitter, Foil, Flock, PVC, PU, and Special PU.
Vinyl materials have vibrant colors and varied effects to satisfy your custom needs. With the characteristics of thin and light, vinyl heat transfer can fit cloth very well.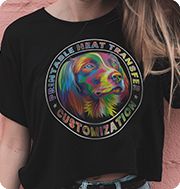 Printable Heat Transfer Includes: Printable Glitter/PU/Reflective PU
With the characteristics of high-definition and full-color effect, printable vinyl heat transfer looks like a real picture. Full-color printing can create any designs you want.