Custom Vinyl Heat Transfer Simple. Painless. Straightforward.

Step 1:Submit Your Request Upload your design or add text, choose and answer a few simple questions about your design using our online design tool.

Step 2:Design and Production For custom artwork, our designer will recreate your design for you to approve before production. Custom text work is ready to ship in 2 business days or less after you place your order.

Step 3:Collect Your Order After inspection of every single item, we will ship and provide tracking number for you to track. All of our designs come with our 100% satisfaction guarantee.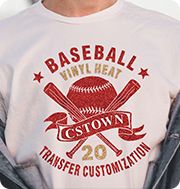 Artwork Upload your artwork or just tell us your idea, we will make your artwork into a work of art and change your idea into reality. Start your custom tour now!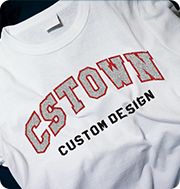 Words Add words that you want to customize, it may a person's name, company brand, or logo, even just no meaning. Create a custom word transfer easily here.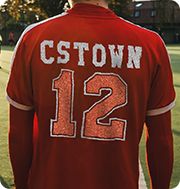 Jersey Do you want to boost the morale of your team? Custom jersey clothing can give team members a sense of belonging. From here, you can start to customize your team jersey.