Have Ideas but No Artwork? Don't worry! Just select one of the following customized products according to your preference. Tell us your ideas, and we will make an unique design for you.

Step 1:Submit Your Request Select your favorite product first and then tell us any of your ideas including but not limit to the scene this design will be used in, the patterns and colors you prefer.

Step 2:Design and Production Our designers to work out a unique design for you. After 1 business day you will receive this design via email. Once we get your approval, the production will be started.

Step 3:Collect Your Order After inspection of every single item, we will ship and provide tracking number for you to track. All of our designs come with our 100% satisfaction guarantee.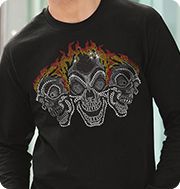 Hot-fix Heat Transfer Includes: Rhinestone, Rhinestud, Nailhead, and C-Sequin.
Different materials give you different visual effects. Do you want to shine in the crowd? Hot-fix transfer with a shiny bright can show your distinctive temperament.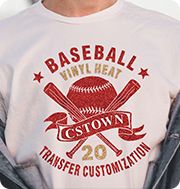 Vinyl Heat Transfer Includes: Glitter, Foil, Flock, PVC, PU, and Special PU.
Vinyl materials have vibrant colors and varied effects to satisfy your custom needs. With the characteristics of thin and light, vinyl heat transfer can fit cloth very well.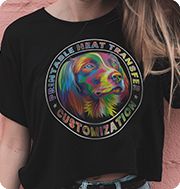 Printable Heat Transfer Includes: Printable Glitter/PU/Reflective PU
With the characteristics of high-definition and full-color effect, printable vinyl heat transfer looks like a real picture. Full-color printing can create any designs you want.