Whenever we see a classic crown design or pattern, the first image that comes into our minds is the figure of a King or a Queen. This is the impression that history had left on us. In ancient times, crowns are the legal embodiment of executive, legislative or judicial governance. The King changed all the time while the crown kept the same. Thus the crowns had become the symbol of the power.
Crowns are known for their complicated and delicate designs and craftsmanship, as well as the precious jewelleryies that added on to them. The materials for a crown are usually very expensive for this is an object that conveys a lot of essential meanings and functions. It is usually covered by gold and decorated with expensive jewelleries such as diamonds, emeralds, rubies, pearls etc. The jewelleries created a sparkling effect for the crown thus the King or Queen looked sacred in common people's eye.
Inspired by the luxury crowns, our designers have created a series of shiny crown patterns by rhinestone and other materials for clothing. Some of them inherited the delicate and complex design of a real crown, so the designers used complicated lines and rich colors to construct the pattern.
Some other designs used the figure of a crown as a part of the pattern, usually combining with other figures such as wings, skulls or hearts to create different feelings. With a skull people feel scared as well as rebel. With a wing people feel free and sacred. With a heart people feel warm and nice.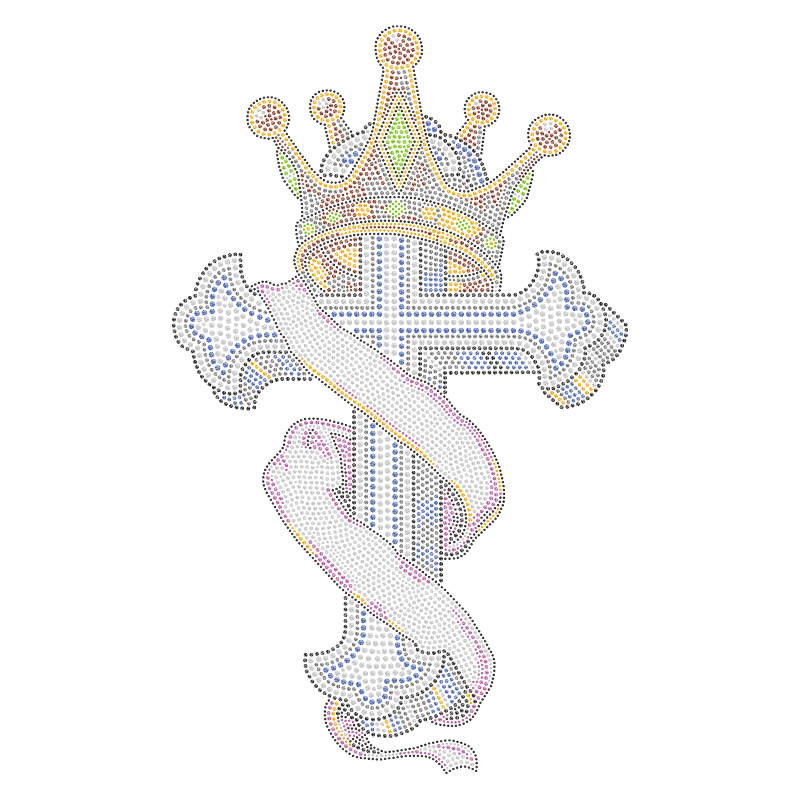 Apart from those designs, our designers have also largely use crowns on children, because children now are regarded as king or queen of the parents. Thus we have crowns with the word "Princess" group. These would be the best gifts for children on their birthday or any other occasion.