Hanukkah is a Jewish holiday commemorating the rededication of the Second Temple in Jerusalem at the time of the Maccabean Revolt against the Seleucid Empire. This year, Hanukkah will be celebrated from the evening of Sunday, 2nd December until the evening of Monday, 10th December.
The history of Hanukkah can be traced back to 200 BCE. People of Israel were forced by Seleucids to abandon mitzvah observance and belief in G-d and accept Greek culture and beliefs. Wherever there is oppression, there is resistance. Judah Maccabee led a small number of army and overthrew the rule of Seleucids. With wisdom and courage, the Jewish people defeated enemy troops with a force inferior in number and reclaimed the Holy Temple in Jerusalem and rededicated it to the service of G-d. When they wanted to light the Menorah, they found there was only one pot of olive oil escaped from the contamination of Greeks. It was not enough for them to light the Menorah for a long time. And transportation of the new pots of olive oil might cost eight days, it couldn't ensure the Menorah stay lit. At the time when everyone was at a loss, the miracle occurred. They lit the menorah and the oil lasted for eight days until the new oil could be prepared. Since then, the festival Hanukkah was instituted. Jews light one candle on each of the eight nights of Hanukkah in remembrance of this miracle and the reclamation of their temple.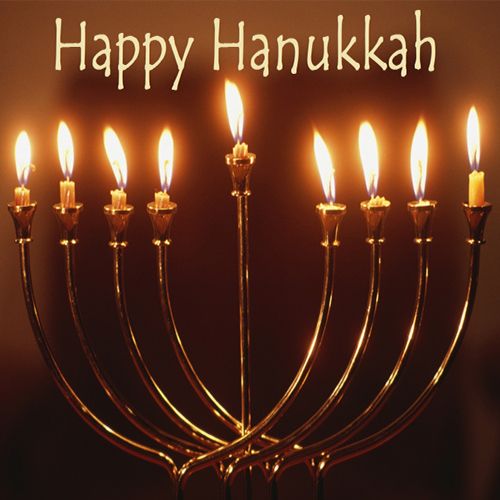 The most important activity in the evening of Hanukkah is kindling the menorah. The menorah has nine candles. The candle in the middle of the menorah is called shamash ("attendant"). It is used to kindle the other eight candles. The eight candles are lighted one by one in the evenings of the coming eight days. The menorah is always placed next to the window so that the neighbors and passersby can see the light of flames.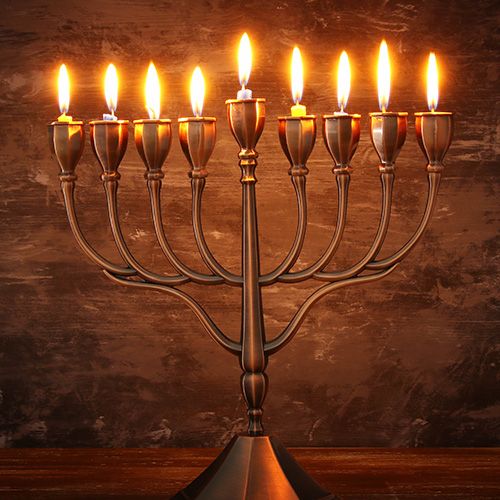 Have you ever played tops in your childhood? Children played a kind of special top called dreidel. Dreidel has four sides which have four Hebrew letters, nun, gimmel, hei and shin, an acronym for nes gadol hayah sham, the English meaning of this sentence is "a great miracle happened there".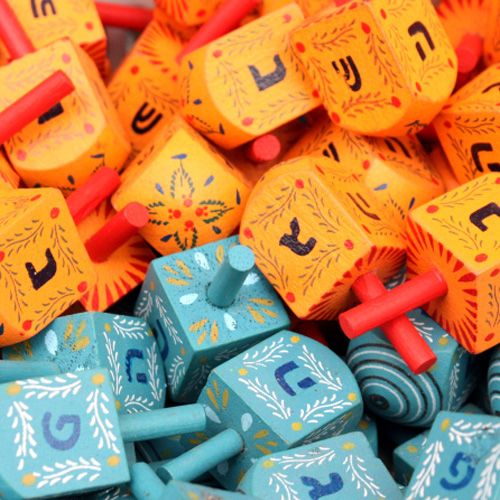 During Hanukkah, people often eat fried foods. Because the miracle of the long-last flame was brought by the oil, it is traditional to eat fried foods such as latkes and sufganiyot.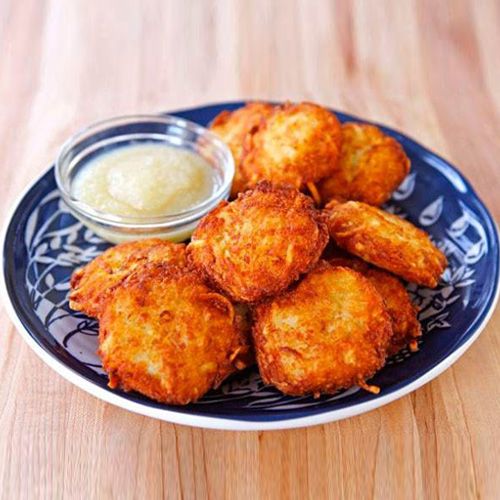 Designs from CSTOWN
To celebrate this special festival, CSTOWN releases brand new designs for you. Hope we can bring the best wishes to you by these well-designed motifs. You can use these motifs to DIY clothes and give them to your friends as gifts. You can also spend time with your families to do this craft and enjoy the loving, warm and cosy family life on such a winter night.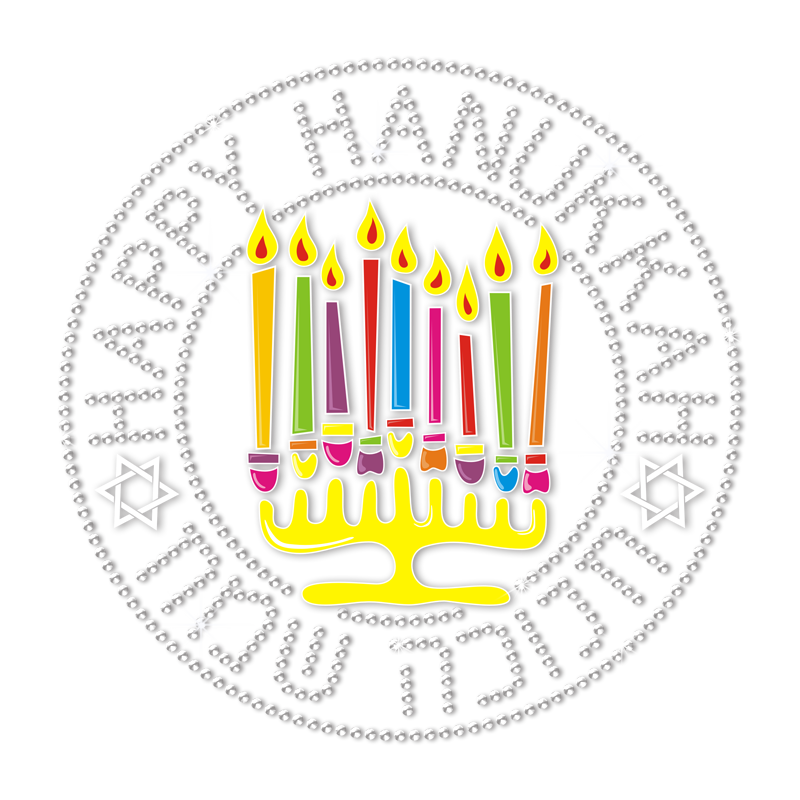 Happy Hanukkah Special Colorful Menorah Printable Vinyl Iron on Transfer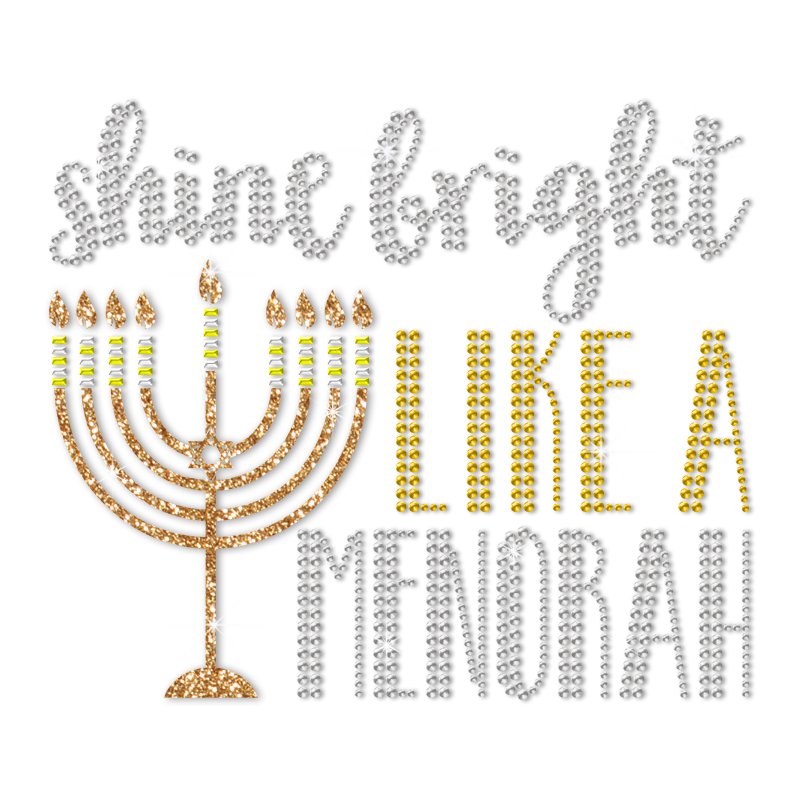 Shine Bright Like a Menorah Hanukkah Themed Rhinestone Transfer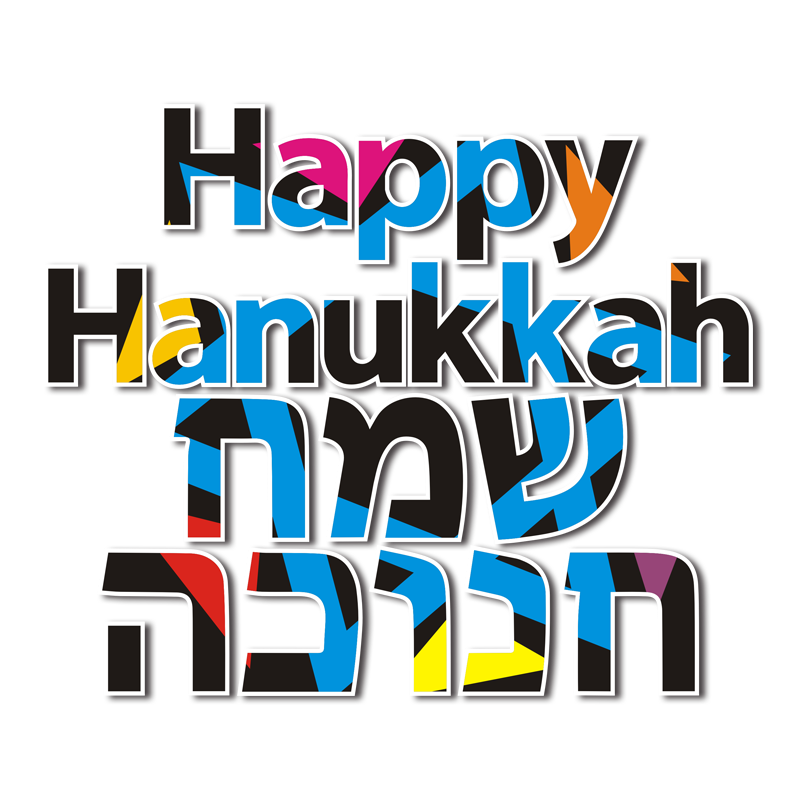 Happy Hanukkah Blue Glitter Heat Transfer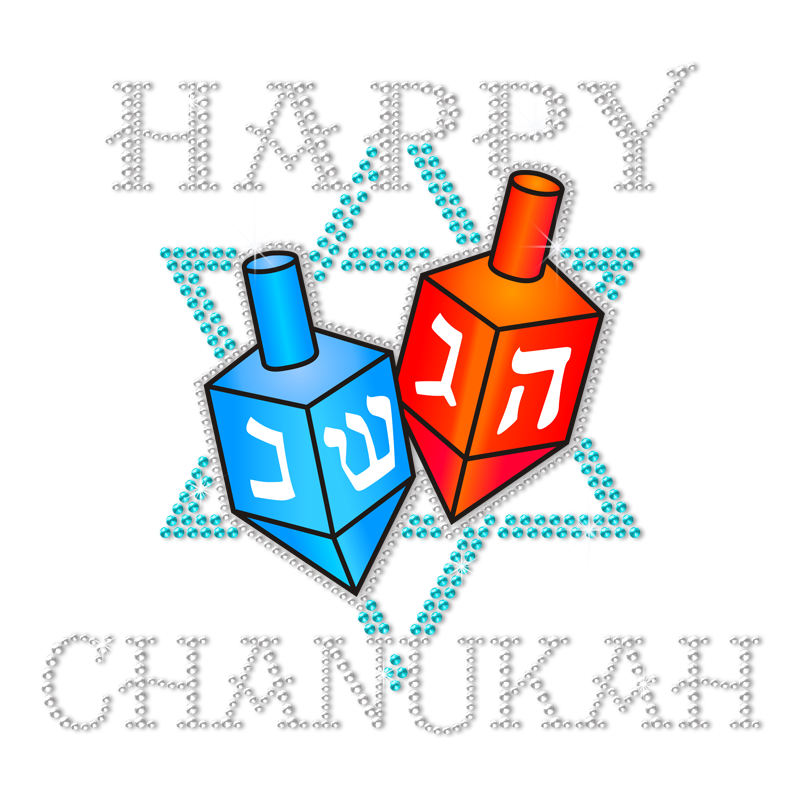 Happy Chanukkah Colorful Dreidels Printable Heat Transfer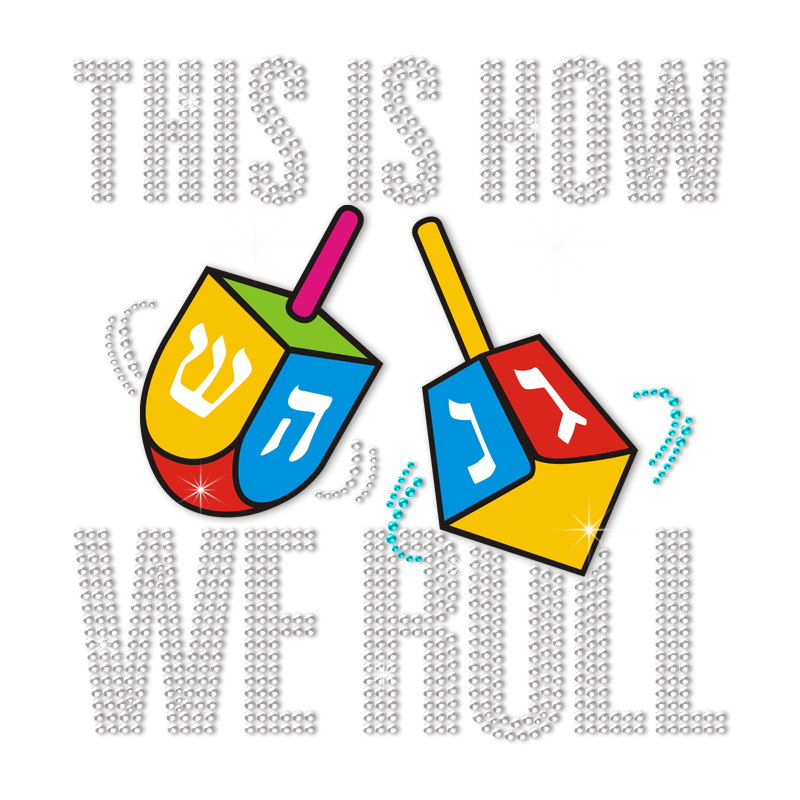 This Is How We Roll Traditional Dreidel in Hanukkah Neon Rhinestud Transfer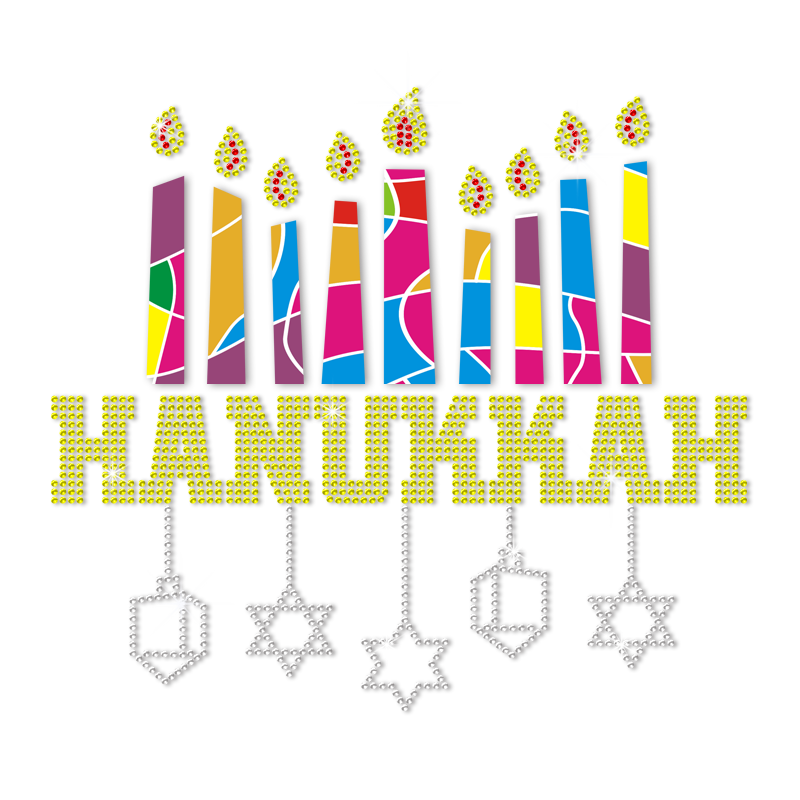 Light a Menorah in Hanukkah Traditional Custom Rhinestone Transfer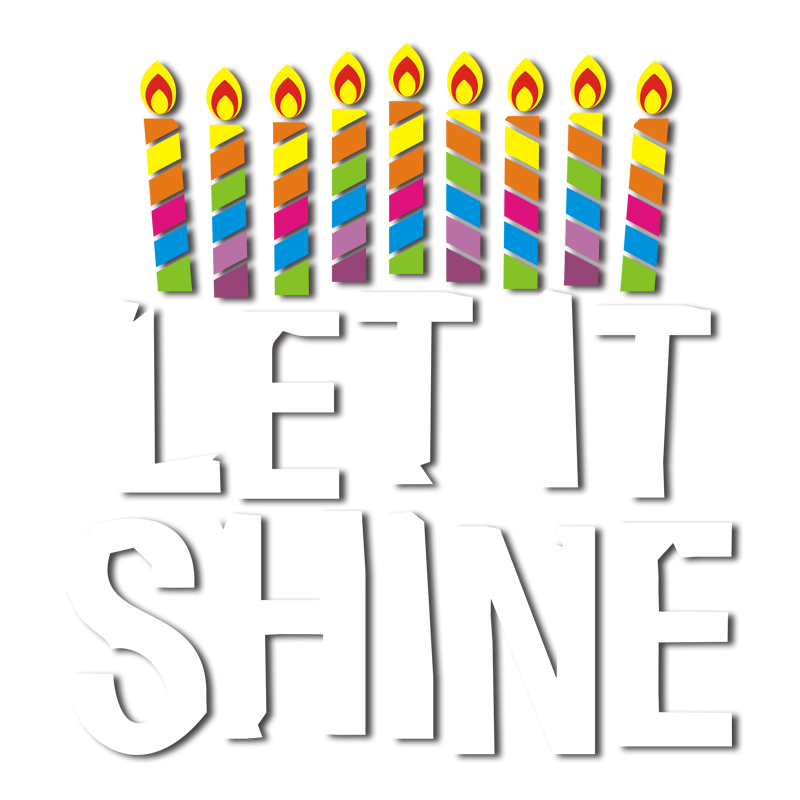 Let It Shine Hanukkah Themed Printable Vinyl Transfer