It's time for a new class of graduates to walk across the stage, receive their diploma and throw their graduation cap into the air. Whether they're earning a diploma, a program certificate, a degree, their hard work deserves some warm, thoughtful words of recognition.
But it is still the important moment for every graduate. Traditional party or colorful clothes are not enough to express their mood and thought. What do you do to make their graduation special and unique? Whether they're throwing a graduation party, you're sure to find decorations.
The first thought that goes through your mind when they're attending an event is, "What are they going to wear? Should they just wear plain cap and gown like most of graduates? The answer is no. You can make their caps and gowns special with some bling decorations or put on some beautiful and more shining dress or t-shirt inside of gown. Cutting vinyl materials, printable vinyl materials and rhinestones can be used to make beautiful and bling graduation hot-fix transfers. Well, what do you have in your mind? what kind of design do you like?
Let me give you some ideas.
1. Warm, thoughtful words
2. Diploma and certificate
3. Caps and gowns
4. Graduate shadow
5. Some stuffs that express their youth and dream
.................
​
Of course, there're still many things we can use. If you have some other ideas, please feel free to leave a comment below. We can share ideas with you.
Having talked much about graduation decoration ideas, we also prepare some bling graduation themed rhinestone transfers for graduates. These designs and ideas will help you plan their perfect and unique parties.Don't blind your eyes and find out what you love. Or get some ideas and get free customization.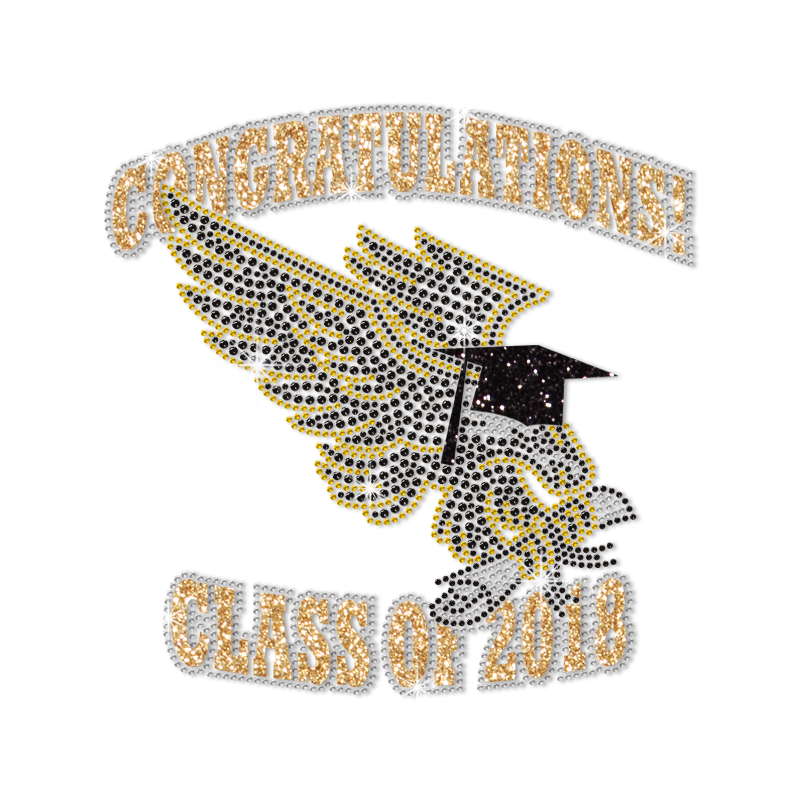 Embrace Graduation like Eagle Crystal Decal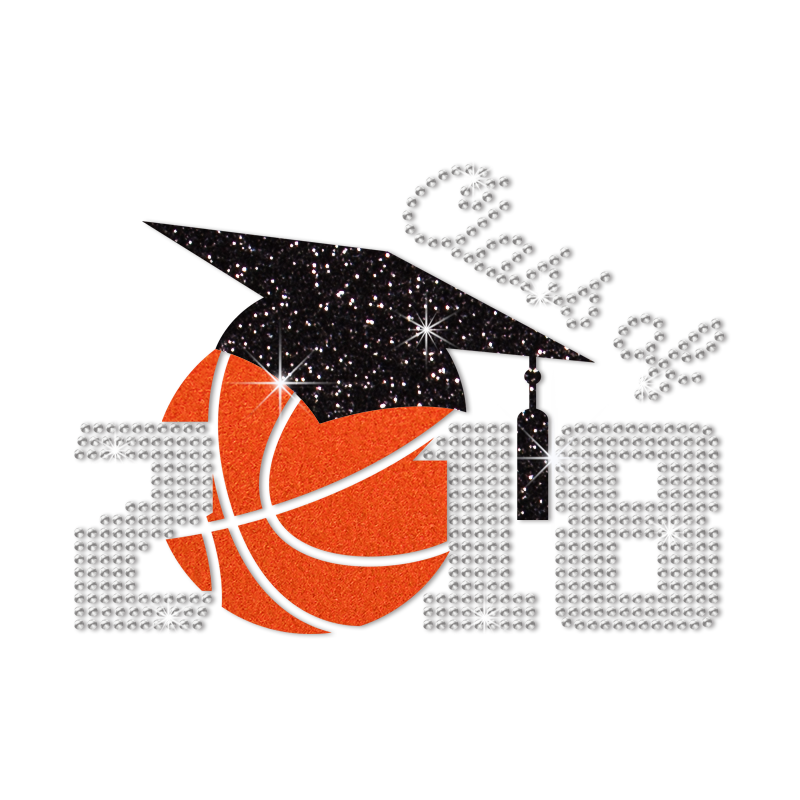 Stock 2018 Graduation Season Rhinestone Design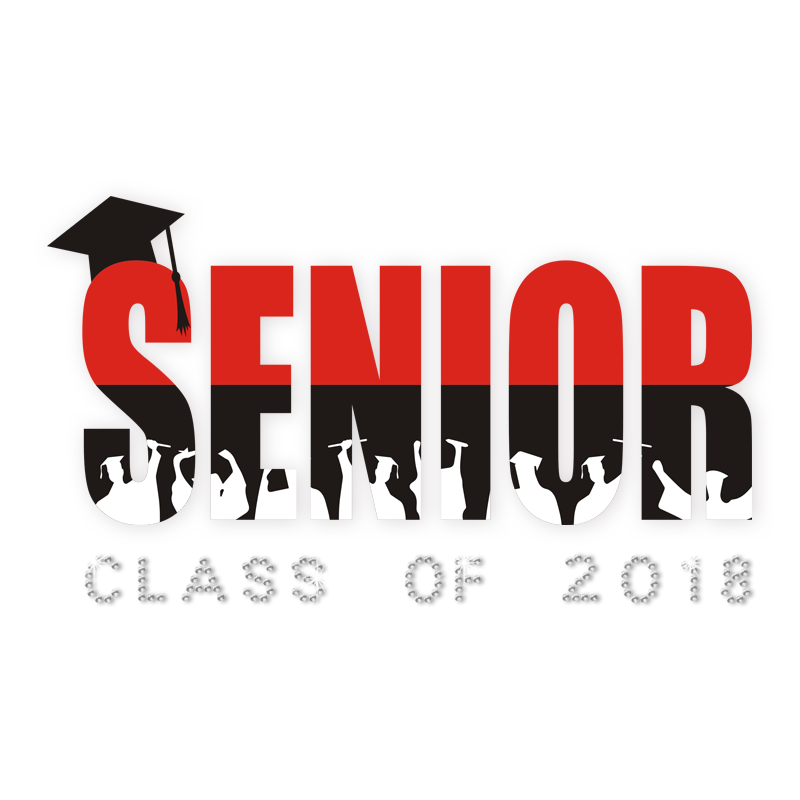 Senior Class Graduates Hot-fix Crystal Pattern
Stock Proud Graduate Mom Crystal Decal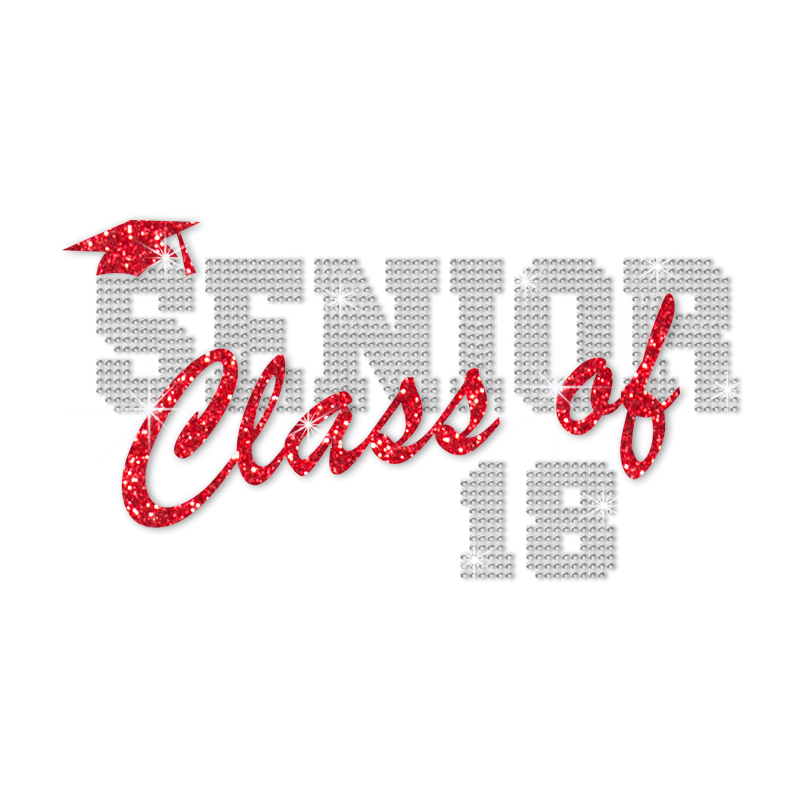 Order Senior Graduation Red Cap Rhinestone Transfers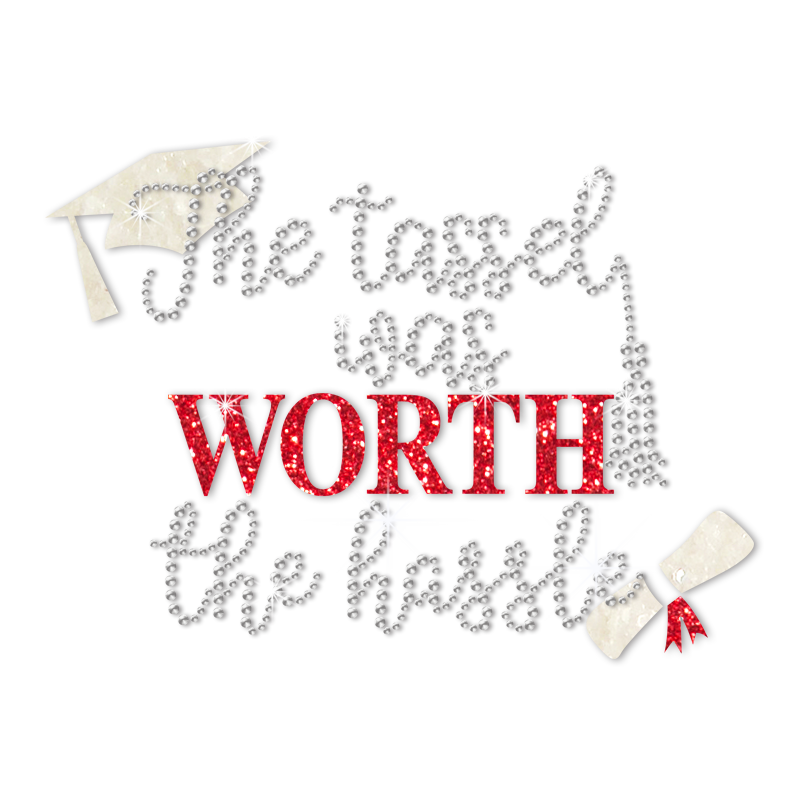 The Tassel Was Worth The Hassle Iron-on Crystal Motif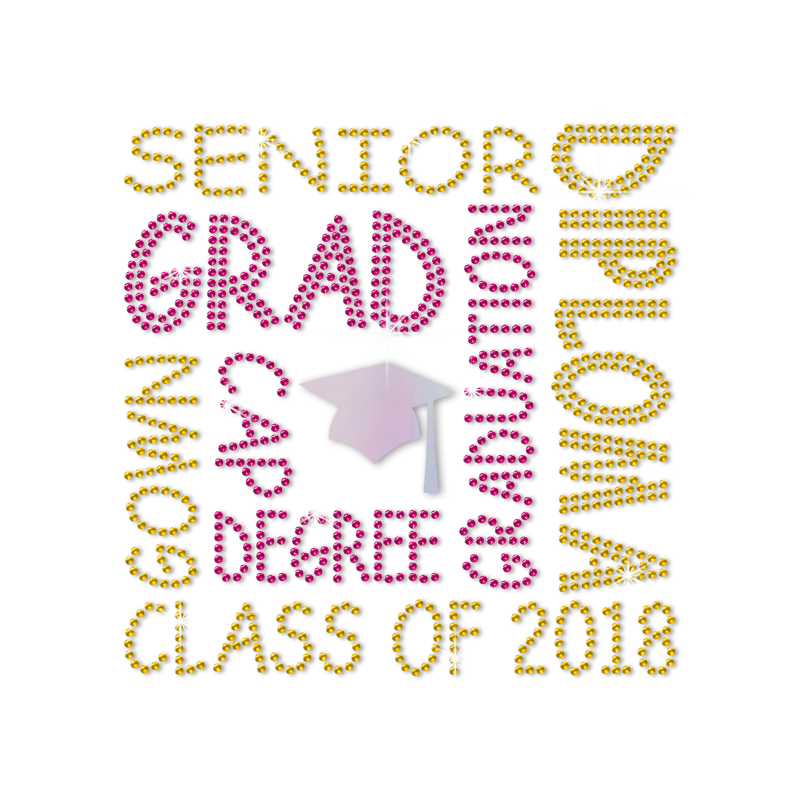 Shining Diploma And Degree Rhinestone Motif